Clematis 'Winter Beauty'
will make flower buds in November to flower in December and January.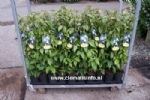 Clematis nursery J. van Zoest B.V. was present at the Trade Show Plantarium 2015. Plantarium 2016 will take place from 24 till 27 August.


Plantarium 2015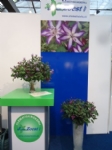 For more information about our 2016 introductions you can click at the link above.